Welcome to Fuggle & Golding
SERVING THE BEST BEER POSSIBLE
We take craft beer very seriously at Fuggle & Golding. We trawl the UK looking for the very best independent breweries making the finest craft beers.
Then we keep them well, cellar them properly and serve them as they should be served. We have ten lines of wonderful craft brews to try. We stock more than 200 different bottles and cans to drink in or take away.
We are based in the Yorkshire Dales town of Ilkley in the UK. Our tap room is friendly, welcoming and comfortable.
We look forward to welcoming you.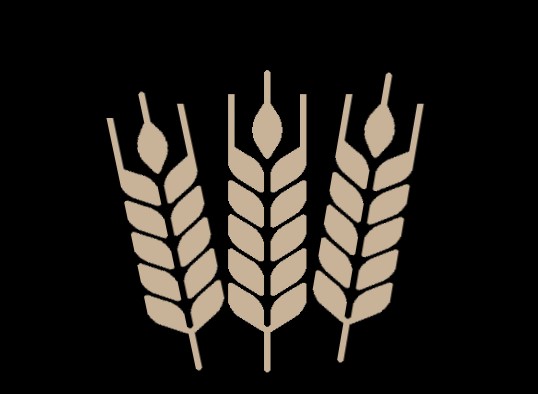 A Night at the Fuggle
DON'T FANCY BEER?
No problem! We stock some really nice wines, ciders,
sours and a good range of spirits, as well as soft
drinks.
WARM AND FRIENDLY
Come and grab a table in our lovely, friendly cosy
tap house. Taste some of the beers on offer and see
what you like.
CANS AND BOTTLES
With over 200 varieties to choose from, you will
almost certainly find a can of craft beer to enjoy.
Drink in or take away - completely up to you!
CRAFT BEER
We have 10 wonderful craft beers on tap. From hazy
fruity session IPAs to dark and challenging Imperial
Stouts.
Draft Beer Flagons
We are the only Tap House in Ilkely that uses a bottling machine to fill takeaway beer bottles! Once in the bottle, the beer will keep fresh and fizzy for up to four weeks. It's like having draft beer at home! All in only six easy steps.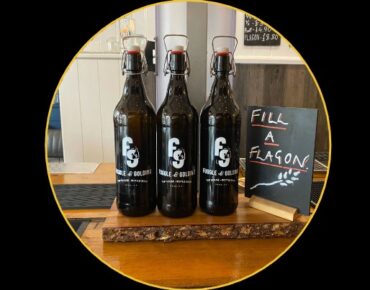 1. GET A BOTTLE
Buy one of our 1 litre flagon bottles for £5. Don't worry. Once you have it it's yours forever.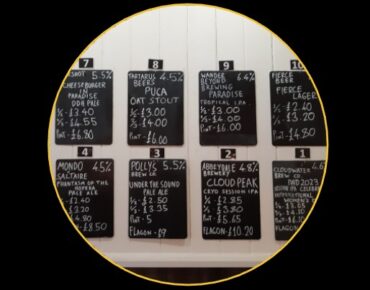 2. CHOOSE YOUR BEER
Four of our draft lines are linked to our filling system. So there's plenty of choice.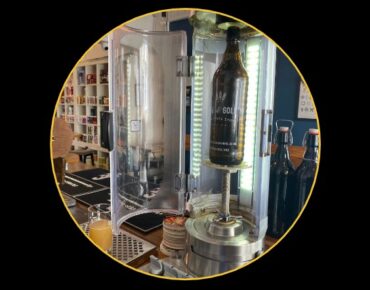 3. HAVE A HALF OR SO
Why not have a half of one of our other beers while we fill your flagon? We won't take long, but any excuse.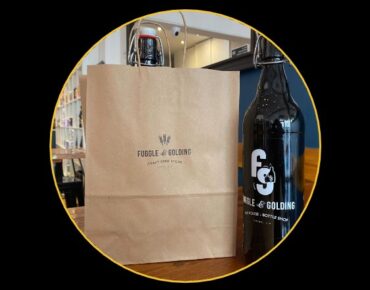 4. TAKE IT AWAY
Your flagon is gassed up and protected with CO2, so it's good in the fridge until you're ready to drink it.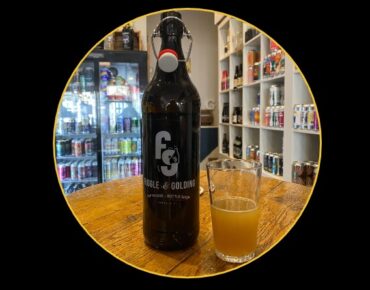 5. ENJOY YOUR BEER
Once opened, your flagon should store well, if you keep it stoppered, for 3 days or so.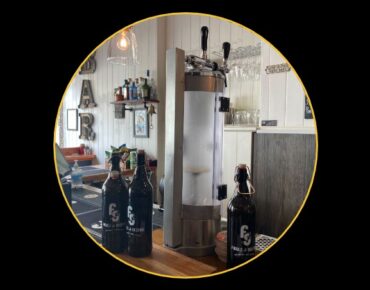 6. GET A REFILL
You have a flagon. We have a flagon filling system. Get a refill as often as you like from our constantly changing beer menu.
Find Us
We're on Leeds Road in Ilkley in the Yorkshire Dales, 5 minutes walk from the train station.